It's Tuesday so bring on the links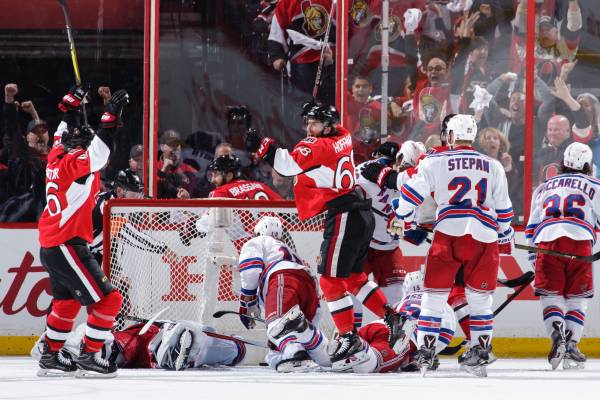 Will Ottawa finish New York?
First Quarter: NBA Playoffs
1) NBA scoreboard
2) Houston will have some injuries
3) Coach of the year honors
4) Kerr out
Second Quarter: NHL Stanley Cup Playoffs
1) NHL scoreboard
2) NHL playoffs match-ups and schedule
3) "Zero"
4) Trade? During the playoffs?
Third Quarter: MLB
1) MLB scoreboard
2) ASG ballot
3) Giants closer hurt
4) O's will also be without their ninth inning guy
Fourth Quarter: Tuesday Links
1) LA submits their 2024 Olympic bid
2) Rory gets married
3) Oh?
4) USMNT U-20 roster
Follow me on twitter: @MikeVmos
2017 Posts: 89