Here are four Monday topics for you to start the week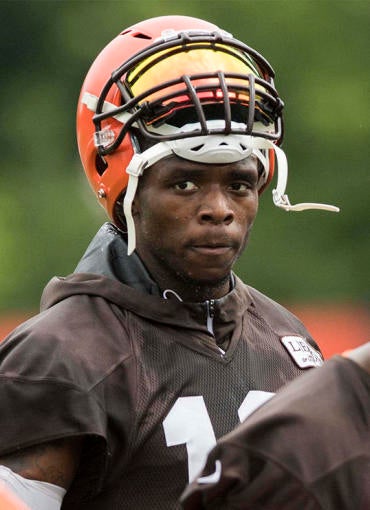 Josh Gordon for hire
First Quarter: MLB
1. MLB scoreboard
2. AL Wildcard: Yankees +1.5 GMS, A's, Rays -7 GMS, Mariners -7.5
3. NL Wildcard: Brewers +3 GMS, Cardinals & Dodgers, D'Backs -4 GMS, Phillies -5, Nationals -6
4. CLINCHED PLAYOFF BERTHS: Boston (AL East), Cleveland (AL Central)
Second Quarter: College Football
1. Anyone beating Alabama?
2. The B1G didn't have a good weekend at all
3. Who's the best group of five/independent team?
4. Best game this week?
Third Quarter: NFL
1. NFL scoreboard
2. Jacksonville clobbers New England
3. Another week another tie
4. ESPN Monday Night Football: Seahawks @ Bears, 6:20 pm
Fourth Quarter: Monday Links
1. Patrick Mahomes continues to impress
2. One last dance for Dwayne Wade
3. WWE Hell in a Cell results
4. Who signs Josh Gordon?
Follow me on twitter: @MikeVmos
2018 Posts: 179