It's Tuesday so bring on the links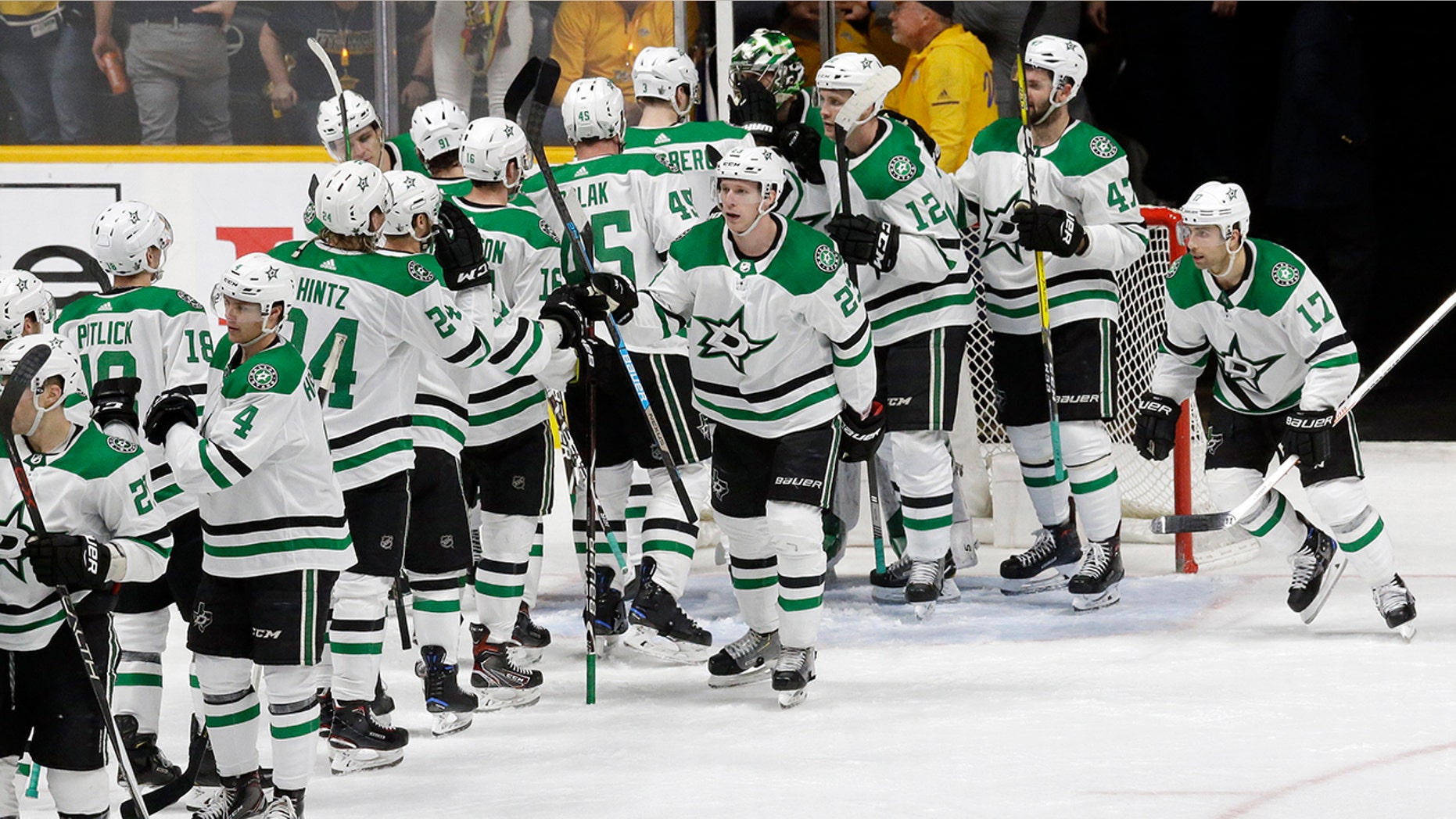 Dallas is moving onto the second round of the playoffs after eliminating Nashville, Monday
First Quarter: NBA Playoffs
1) NBA scoreboard
2) GM5 (TOR 3-1): Magic @ Raptors, 6 pm/NBATV
3) GM5 (PHI 3-1): Nets @ 76ers, 7 pm/TNT
4) GM5 (Series Tied 2-2): Spurs @ Nuggets, 8:30 pm/NBATV
5) GM5 (POR 3-1): Thunder @ Trail Blazers, 9:30 pm/TNT
Second Quarter: NHL Stanley Cup Playoffs
1) NHL scoreboard
2) Two game sevens tonight in Boston and San Jose
3) GM7 (Series Tied 3-3): Maple Leafs @ Bruins, 6 pm/NBCSN
4) GM7 (Series Tied 3-3): Golden Knights @ Sharks, 9 pm/NBCSN
Third Quarter: MLB
1) MLB scoreboard
2) Best team in baseball?
3) Worst team in baseball?
4) Opinion on base brawling?
Fourth Quarter: Tuesday Links
1) Albert Breer on what could happen Thursday night
2) New Sacramento Kings head coach could be in trouble
3) Damn, Russ taking care of his OL
4) Golf re-energized?
Follow me on twitter: @MikeVmos
2019 Posts: 82