Halfway through the week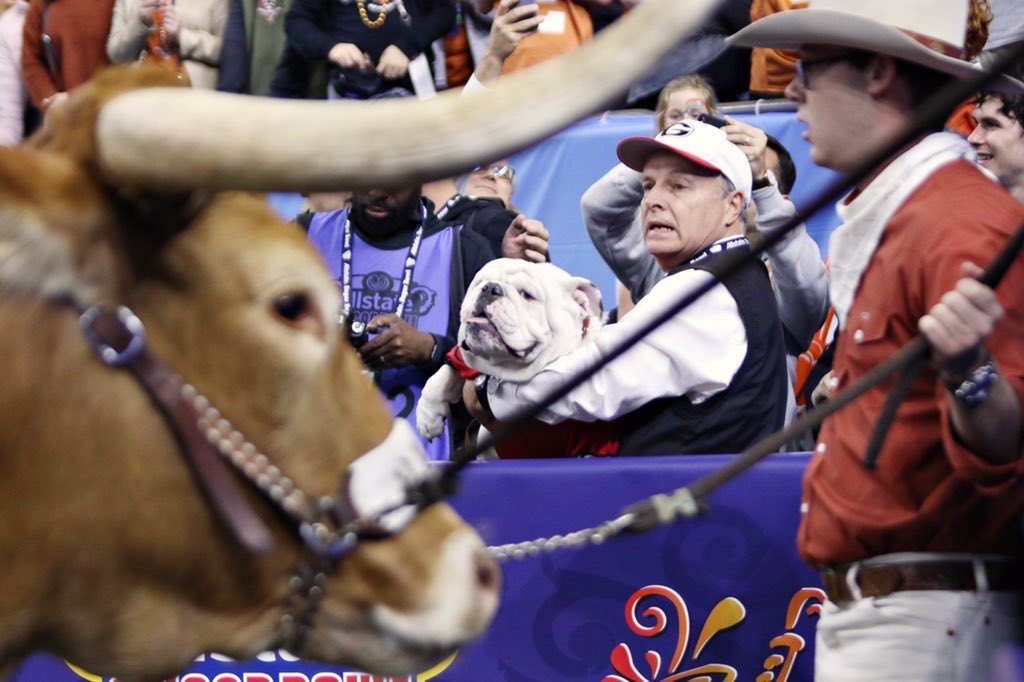 Bevo set the tone before the Sugar Bowl to UGA. Photo by Angela Wang
First Quarter: NBA
1. NBA scoreboard
2. ESPN Wednesday GM1: Timberwolves @ Celtics, 7 pm
3. ESPN Wednesday GM2: Thunder @ Lakers, 9:30 pm
4. Who are your NBA All-Stars?
Second Quarter: College Football
1. Bowl scoreboard
2. Saturday will be the FCS championship game in Frisco
3. Monday will be Alabama-Clemson IV
4. Most surprising result of the bowls?
Third Quarter: NFL
1. NFL playoffs begin on Saturday
2. What wildness can we expect this weekend?
3. Best wildcard weekend match-up?
4. Worst wildcard weekend match-up?
Fourth Quarter: NHL
1. NHL scoreboard
2. Winter Classic will be at the Cotton Bowl next year in Dallas
3. NBCSN Wednesday Night Hockey GM1: Penguins @ Rangers, 6 pm
4. NBCSN Wednesday Night Hockey GM2: Sharks @ Avalanche, 8:30 pm
Follow me on Twitter @MikeVmos
2019 Posts: 2