Tuesday = Lots of Links
It's Tuesday so bring on the links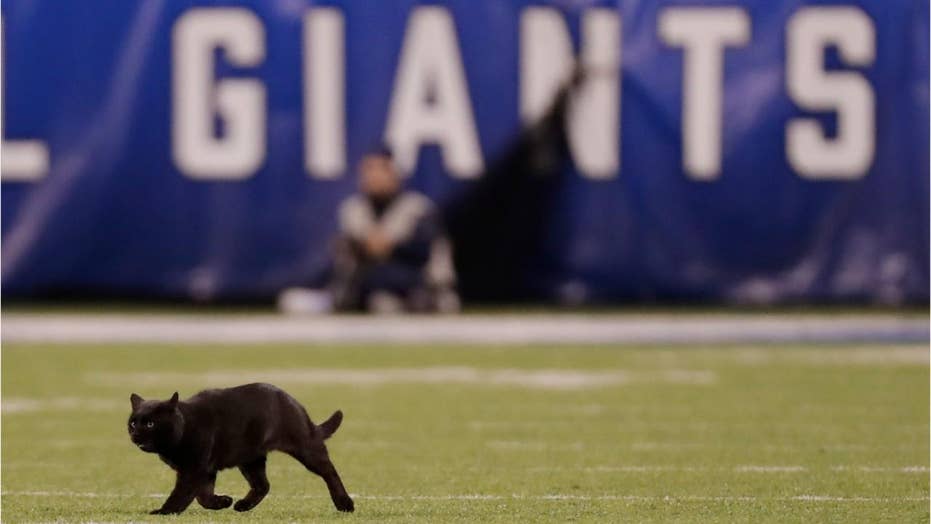 This cat was more of the talk than Cowboys-Giants last night
First Quarter: NBA/NHL
1) NBA scoreboard
2) NBATV Tuesday: Lakers @ Bulls, 7 pm
3) NHL scoreboard
4) NBCSN Tuesday DH: Bruins @ Canadians, 6:30 pm; Blackhawks @ Sharks, 9 pm
Second Quarter: NFL
1) A day with the Bills mafia
2) Cam put on the IR for the rest of 2019
3) Nick Foles back in as Jaguars starter
4) Chargers heading to London for their next home?
Third Quarter: College Football
1) PJ Fleck to continue to row the boat in Minnesota
2) FSU AD says no advantage in waiting
3) Unneeded guest in T-town on Saturday
4) TCU starting QB leaves the program
Fourth Quarter: Tuesday Links
1) Hawks, Collins suspended 25 games for PEDs
2) Men's CBB scoreboard
Champions Classic on ESPN: 3 Kansas v. 4 Duke, 6 pm; 1 Michigan State v. 2 Kentucky, 8:30 pm
3) Going home?
4) Which of these 10 will accept their qualifying offer?
Follow me on twitter: @MikeVmos
2019 Posts: 222