Friday's Weekend Primer
Getting you ready for the weekend!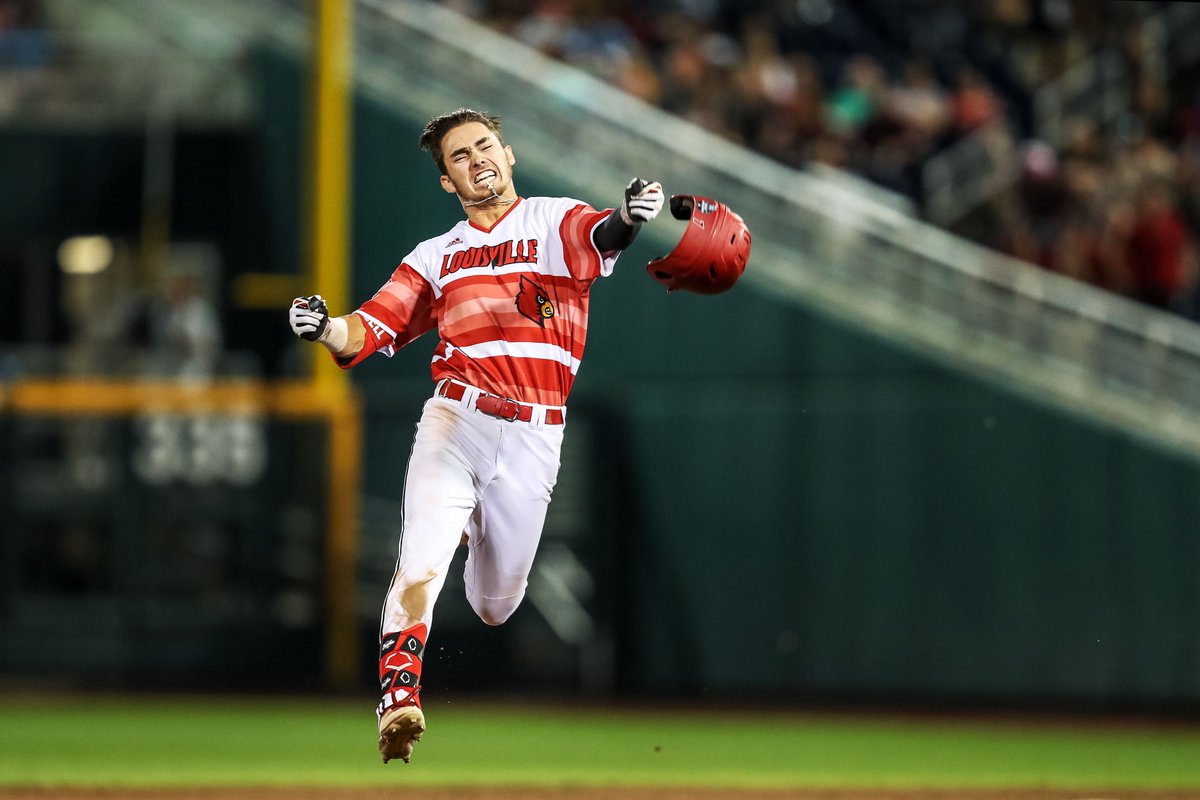 Louisville walks off Mississippi State to stay alive in the CWS. Photo by Elsie Stormberg/OWH
First Quarter: NBA/NHL
NBA
1. Top three picks all predictable, guess top five went chalk
2. Worse draft?
NHL
3. Tonight is the NHL entry draft
4. How crazy will it get?
Second Quarter: MLB
1. MLB scoreboard
2. FS1 Saturday: Tigers @ Indians, 3:10 pm
3. FOX regional action: Rockies @ Dodgers; Braves @ Nationals; Astros @ Yankees , 6:15 pm
4. ESPN Sunday Night Baseball: Angels @ Cardinals, 6 pm
Third Quarter: College World Series
1. College World Series scoreboard
2. Bracket championships today, Michigan and Vanderbilt need one win to make the finals
3. Games today: if Texas Tech or Louisville win games on Saturday
CWS GM11: Texas Tech v. Michigan, 1 pm/ESPN
CWS GM12: Louisville v. Vanderbilt, 6 pm/ESPN
4. Bracket Standings:
Bracket 1: Michigan (2-0), Texas Tech (2-1), Florida State (1-2), Arkansas (0-2)
Bracket 2: Vanderbilt (2-0), Louisville (2-1), Mississippi State (1-2), Auburn (0-2)
Fourth Quarter: Weekend Links
1. WNBA scoreboard
2. Gold Cup scoreboard and Copa America scoreboard
3. PGA leaderboard
4. Women's World Cup scoreboard
Follow me on Twitter @MikeVmos
2019 Posts: 125