Tuesday = Lots of Links
It's Tuesday so bring on the links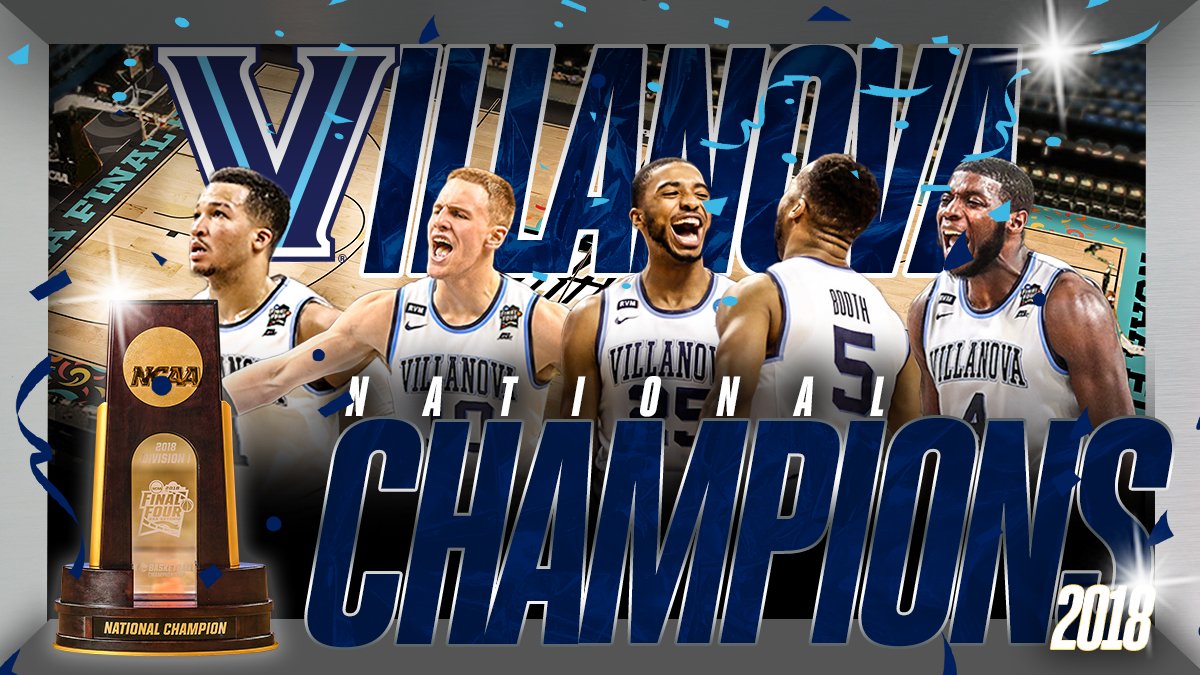 Villanova wins their second title in three years on Monday
First Quarter: MLB
1) MLB scoreboard
2) Long live the parrot?
3) Astros drop a banner but lose Correa
4) Right to be upset?
Second Quarter: NBA
1) NBA scoreboard
2) New boss in Charlotte?
3) Still unsure of a return?
4) Current standings
Second Quarter: NHL
1) NHL scoreboard
2) Sedin you later guys
3) Wild suffer a major injury
4) Playoff clinching scenarios
Fourth Quarter: Tuesday Links/Scoreboard
1) DiVincenzo comes off the bench to lift Villanova to their third title
2) New legend of women's college basketball?
3) Amazing moment from Saturday in MLS
4) Attack of the baseball unwritten rules!
Follow me on twitter: @MikeVmos
2018 Posts: 66