Here are four Monday topics for you to start the week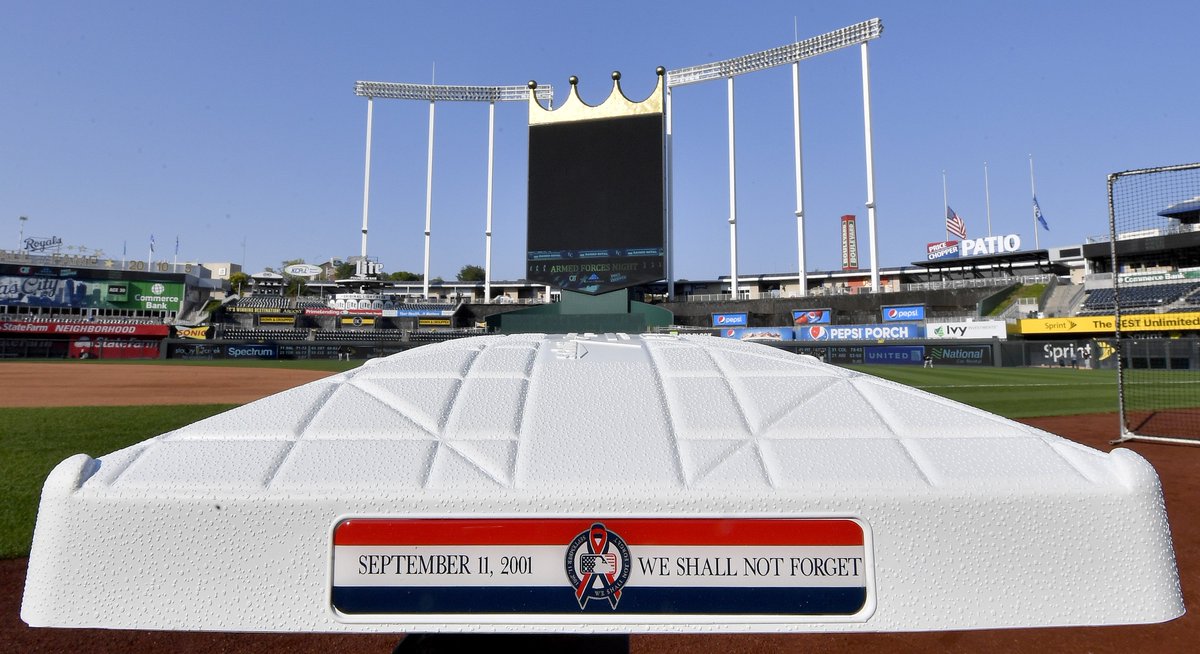 Tonight September 11th observed across the country. Photo by John Sleezer/KC Star
First Quarter: MLB
1. MLB scoreboard
2. Tampa Bay will play their series at Citi Field versus the Yankees
3. What happened to the Dodgers?
4. Can anyone beat Cleveland?
Second Quarter: College Football
1. Who impressed during CFB week 2?
2. Did the Big XII put the country on notice?
3. Which team has disappointed you?
4. Week three game you're looking forward to?
Third Quarter: NFL
1. Monday Night Football (Game 1): Saints @ Vikings, 6 pm
2. Monday Night Football (Game 2): Chargers @ Broncos, 9:15 pm
3. Week 1 Most Impressive Team: Kansas City Chiefs
4. Week 1 Least Impressive Team: New York Giants
Fourth Quarter: Monday Links
1. Richard Deitsch/Media Circus: Debuts and more
2. NBA top 100 for 2018
3. Parting thoughts from the US Open by Jon Wertheim
4. Young Bucks interview
Follow me on twitter: @MikeVmos
2017 Posts: 166