The Wednesday Edition
Halfway through the week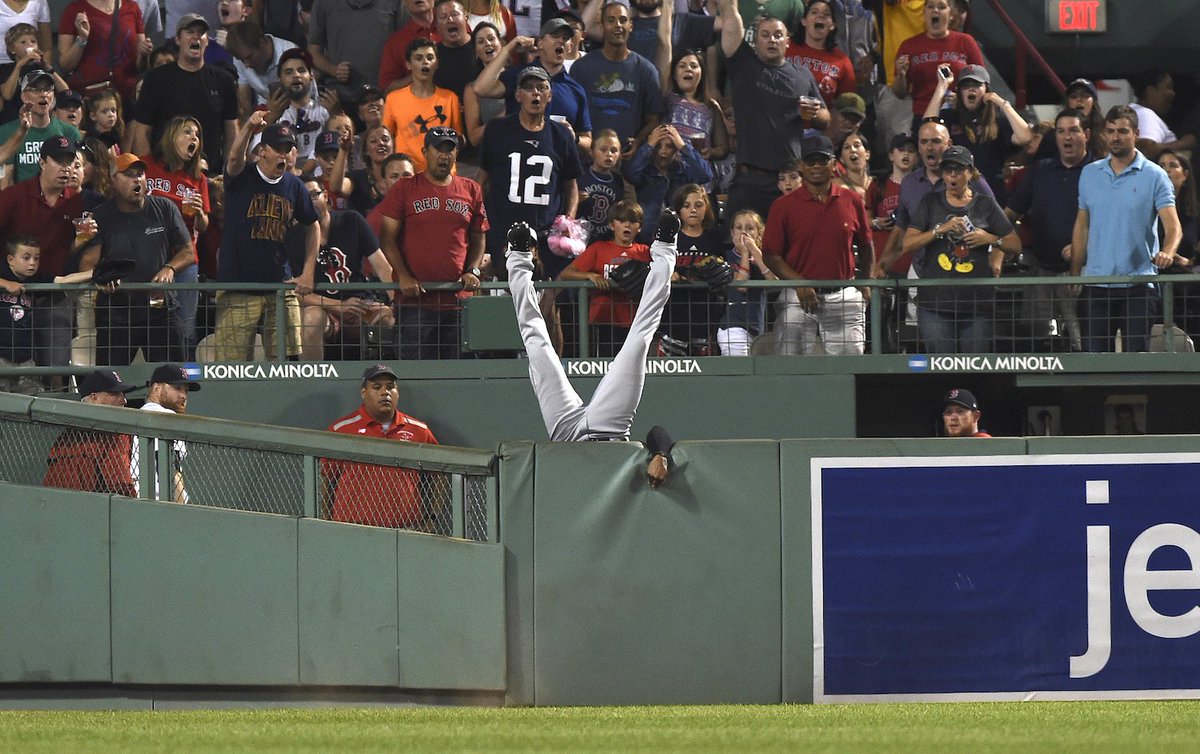 What a catch by Austin Jackson. Photo USATSI
First Quarter: MLB
1. MLB scoreboard
2. Austin Jackson what a catch
3. Will it be an LA-NY World Series?
4. Wednesday Night Baseball: Clevelanders @ Red Sox, 6 pm
Second Quarter: NBA
1. NBA scoreboard
2. Will Carmelo be traded?
3. Who gets the next max contract?
4. Which new uniform do you like?
Third Quarter: NHL
1. NHL scoreboard
2. Which team has done the best early on in free agency?
3. Is there a trade that needs to be made?
4. Best free agent still available?
Fourth Quarter: Midweek Links
1. Oops
2. Ex-wife of CTE victim not happy with Jets rookie
3. Watch something else
4. Wants an apology?
Follow me on Twitter @MikeVmos
2017 Posts: 147