The Wednesday Edition
Halfway through the week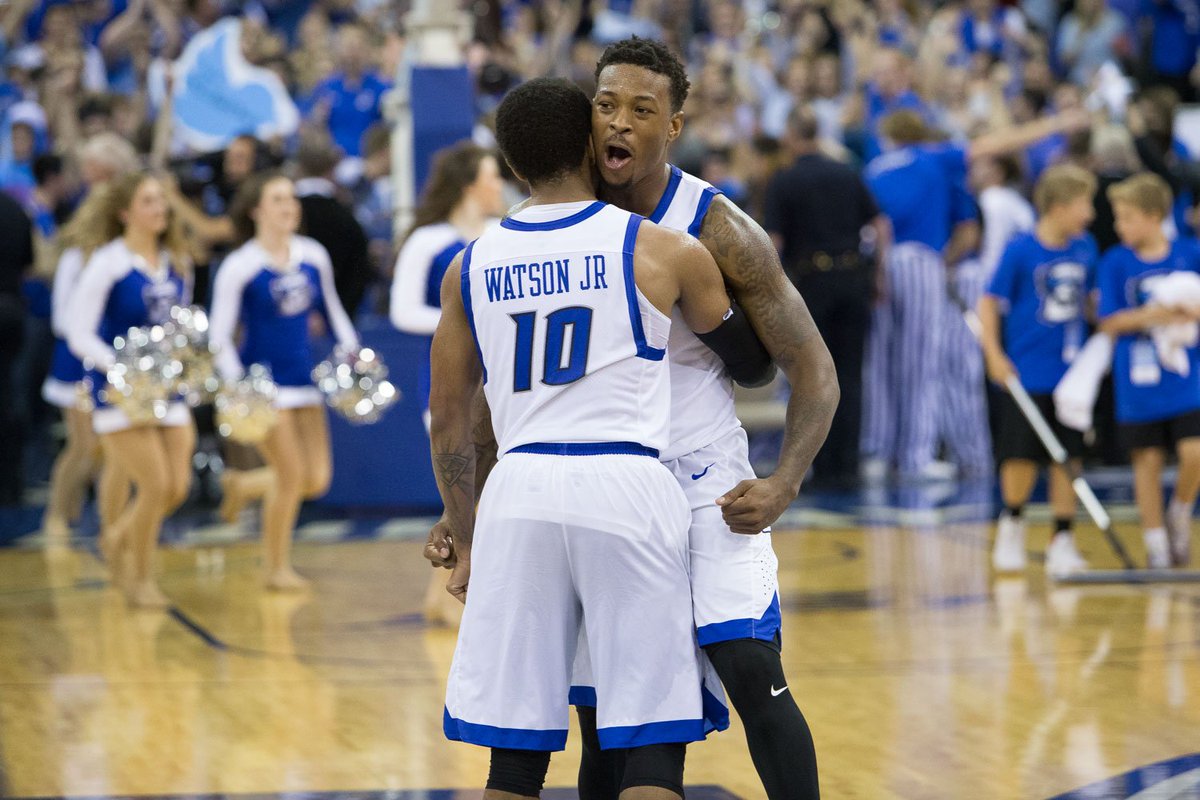 Creighton knocked off Wisconsin in Omaha on Tuesday night. Photo by Mark Kuhlmann
First Quarter: NBA
1. NBA scoreboard
2. Early season trends?
3. Surprise teams?
4. NBA ESPN Wednesday DH: Warriors @ Rockets, 7 pm & Grizzlies @ Clippers, 9:30 pm
Second Quarter: NFL
1. Thursday night football takes place in Charlotte
2. Will the game meet expectations?
3. Predictions week 11?
4. More injuries this week, will they matter?
Third Quarter: College Football
1. Two games on Thursday night
2. MACtion tonight times two
3. Where will the upsets be this weekend?
4. How many unbeatens fall?
Fourth Quarter: NHL
1. NHL scoreboard
2. Two games tonight
3. Which coach gets canned?
4. NBCSN Wednesday Night Rivalry: Penguins @ Capitals, 7:30 pm
Follow me on Twitter @MikeVmos
2016 Posts: 220