Monday Edition
Here are four Monday topics for you to start the week, enjoy your Martin Luther King Jr. Day!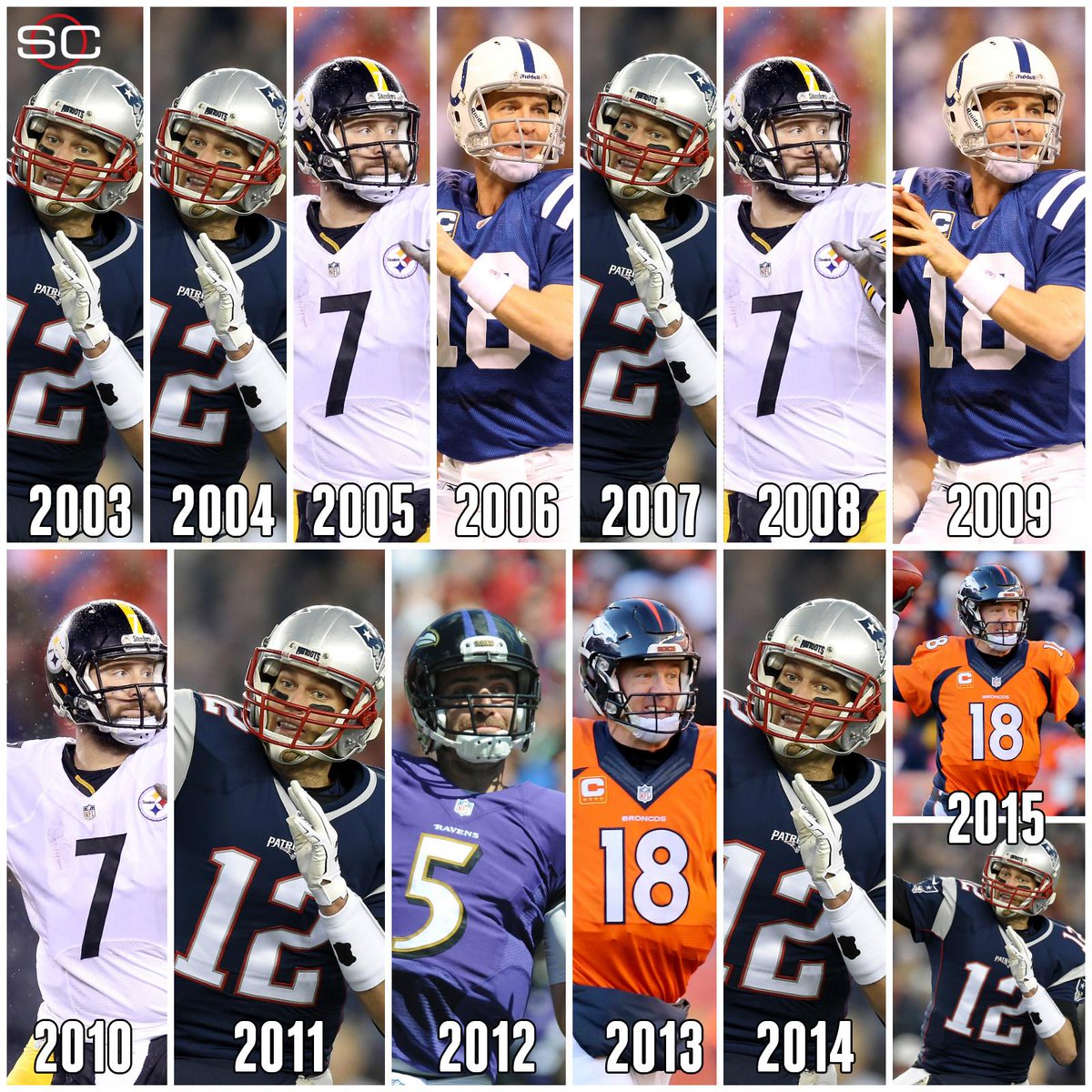 Look at the parity in the AFC! Photo from SportCenter
First Quarter: NFL
1. NFL playoff bracket
2. AFC Championship: 2 Patriots @ 1 Broncos
3. NFC Championship: 2 Cardinals @ 1 Panthers
4. Who will punch their ticket to Super Bowl 50 next weekend?
Second Quarter: NBA
1. NBA scoreboard
2. 4Q Monday Viewing Choice: MLK Day TV viewing choices
Pelicans (13-26) @ Grizzlies (23-19), 1:30 pm/ESPN
Magic (20-19) @ Hawks (24-17), 4 pm/NBAtv
Warriors (37-4) @ Cavaliers (28-10), 7 pm/TNT
Rockets (21-20) @ Clippers (26-14), 9:30 pm/TNT
3. East top 8 – CLE (28-10), TOR (25-15), CHI (23-16), ATL (24-17), MIA (23-18), DET (22-18), IND (22-19), BOS (22-19)
4. West top 8 – GWS (37-4), SAS (36-6), OKC (30-12), LAC (26-14), MEM (23-19), DAL (23-19), HOU (21-20), UTA (18-22)
Third Quarter: NHL
1. NHL scoreboard
2. 4Q Monday Viewing Choice: Penguins (49 pts) @ Blues (59 pts), 7 pm/NBCSN
3. East top 8 – WSH (71 pts), FLA (57), DET (54), NYI (54), NYR (53), TBL (52), BOS (51), MTL (50)
4. West top 8 – CHI (66), DAL (63), STL (59), LAK (57), MIN (52), ARI (49), SJS (48), NSH (48)
Fourth Quarter: Weekend Links
1. Media Circus: Who succeeds Al Michaels on SNF?
2. 2016 MLB rookies
3. Hot Stove tracker
4. F the Patriot way
Follow me on twitter: @MikeVmos
2016 Posts: 12