Monday Edition
Here are four Monday topics for you to start the week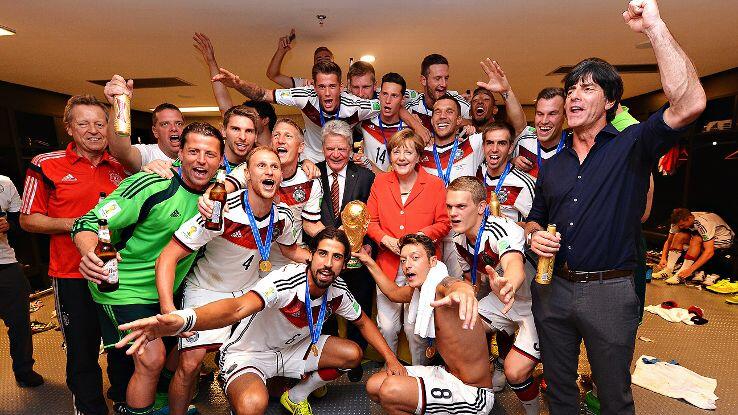 Your 2014 World Cup Champions.
First Quarter: FIFA World Cup
1. Knockout bracket
2. Germany defeated Argentina 1-0
3. It was Germany's 4th World Cup title
4. Next up is Russia in 2018 (ok, lots before that)

Second Quarter: NBA/NHL
1. NBA free agent tracker
2. Dominoes continue to fall
3. NHL free agent tracker
4. What's left to be done?
Third Quarter: MLB
1. MLB scoreboard
2. USA beat the World 3-2 in the Futures Game on Sunday at Target Field
3. Tonight is the Home Run Derby which has a new format, watch on ESPN at 7 pm
4. Starting line-ups for the ASG tomorrow night

Fourth Quarter: Weekend Links
1. Media Circus: Why the MLB All-Star Game is in trouble for TV and FOX replaces Pam Oliver
2. The 30: East of Eden
3. Now that the World Cup is over and here are some links: Luiz Felipe Scolari resigns, 2018 odds, Two Brazils, 3 thoughts on Germany
4. Today the College Football Playoff unveiled the trophy
Follow me on twitter: @MikeVmos
2014 Posts: 124